The Oblate mission in Australia was begun by Irish and English Oblates in 1894. Bishop Matthew Gibney of Perth requested the Oblates to serve the seaport parish of Fremantle, to direct an industrial school at Glendalough and to preach missions throughout the diocese.
Frs Roger Hennessy OMI and Daniel O'Ryan OMI arrived and took to the mission immediately.
The mission in Australia significantly developed in 1926, when Archbishop Daniel Mannix of Melbourne requested the Oblates to preach in the east of the country. He entrusted the poor fishing village of Sorrento to them as a foothold from which to preach missions. Fr Thomas Hayes lived there in a makeshift shelter whilst building the rectory. The other missionaries arrived in 1929 and throughout the next ten years, over 200 missions and 300 retreats were preached by the Oblates, from the north of Queensland to the south of Tasmania.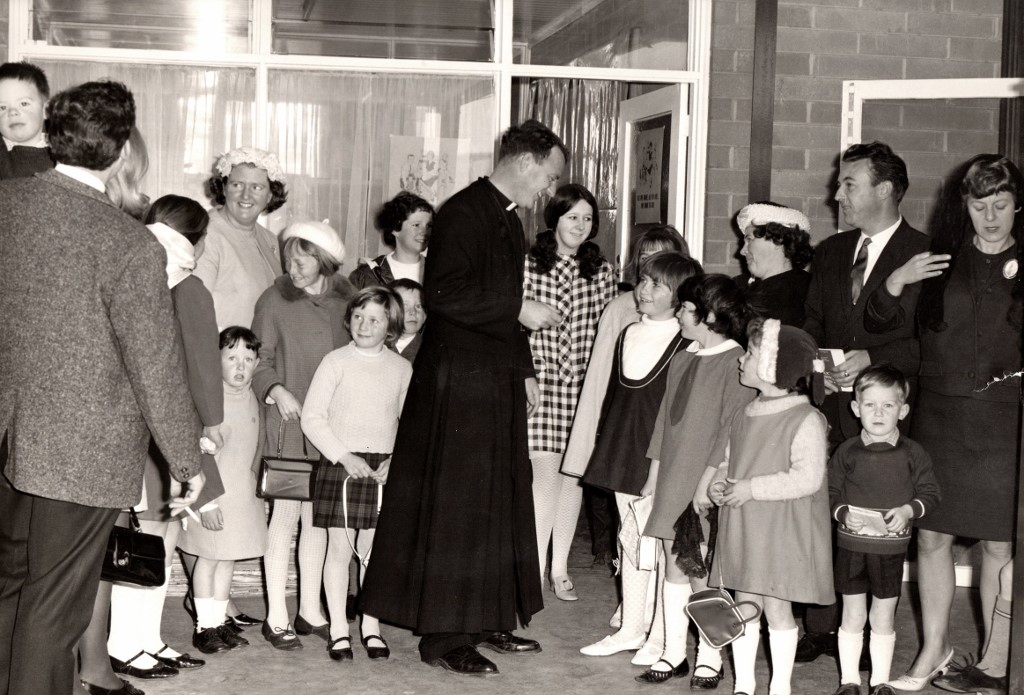 From the 1940s, the Oblates had begun to accept more parishes, the majority of these being in working-class areas of the expanding urban cities with high populations of migrants from Europe and later on Asia. In response to the Church's need, the Oblates founded three boys' schools between 1957 and 1968: these being Mazenod College in Victoria, Mazenod College in Western Australia and Iona College in Queensland. On the 13th February 1967, the Oblate missions in Australia were made into their own province. The rise in vocations during the 1950s and 1960s, saw an increase in personnel and so the Australian Oblates sent men to start missions in New Zealand and Indonesia. After many years in New Zealand, the Oblates eventually returned the mission to the diocese there and returned home. Indonesia boomed with local vocations and became its own province. Then, in the 1990s, Australia was asked to take on the mission in Hong Kong, originally started by the Oblate missionaries from the Philippines. The mission there eventually spread into mainland China, both of which are still parts of our province and mission today. Many other ministries including youth ministry, prison chaplaincy and working with the homeless have been important parts of the Oblate mission in Australia and in our overseas missions.
THE AUSTRALIAN PROVINCE TODAY
Currently, there are 42 Oblates serving in Australia. We administer nine parishes across the country, direct 3 boys' colleges and provide chaplaincy to hospitals, prisons, youth ministries, homeless ministries along with a variety of other services.
The Province of Australia includes the Delegation of China and Hong Kong where an additional 19 Oblates are serving in parishes, schools and chaplaincies to youth, the homeless, universities, hospitals and migrant workers.
Aside from the Oblate priests and brothers, there are many lay people who share in our work and charism in their own special way. The Oblates are forever grateful to the many lay people, who themselves have been inspired by St Eugene de Mazenod, to carry out the mission of God here in Australia and in China.